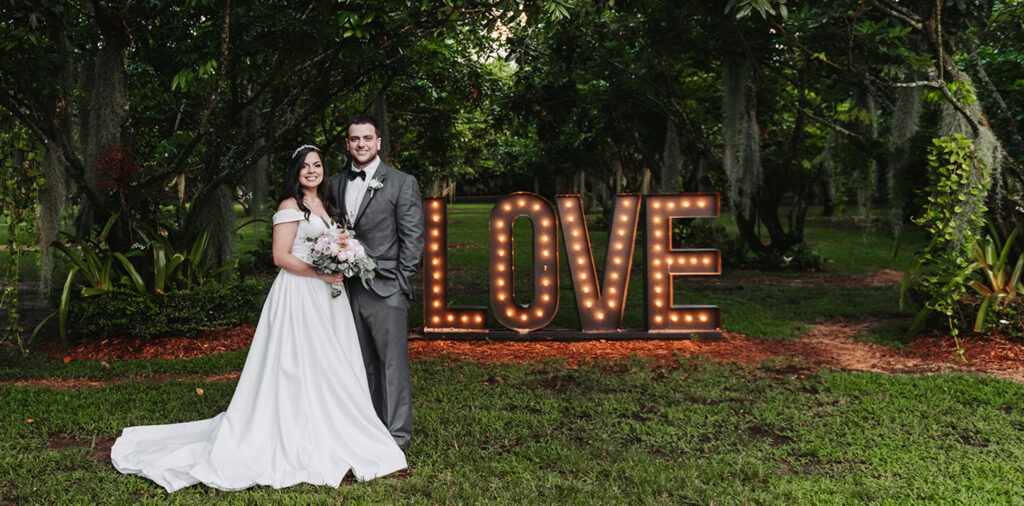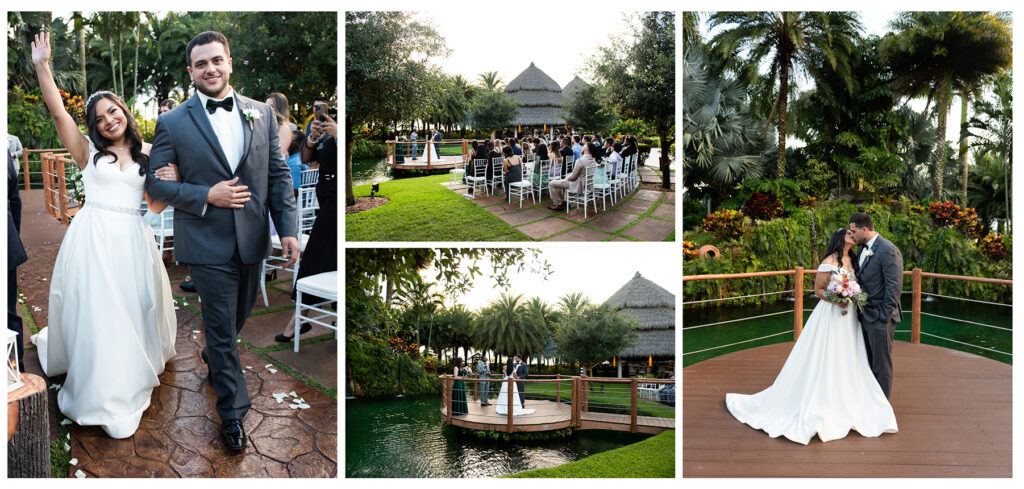 Planning a wedding in Miami can be an exciting and memorable experience. Here are some tips to help you make the most of your Miami wedding:
Choose the Right Season: Miami's weather can vary throughout the year, so it's important to consider the season when planning your wedding. The peak season in Miami is typically from November to April when the weather is mild and pleasant. However, keep in mind that prices may be higher during this time, and popular venues may be booked well in advance.
Find the Perfect Venue: Miami offers a wide range of wedding venues, from luxurious beachfront resorts to elegant ballrooms and intimate gardens. Consider your wedding style, guest count, and budget when choosing a venue. Popular choices in Miami include the historic Vizcaya Museum and Gardens, waterfront hotels, and trendy rooftop venues.
Embrace the Beach Vibe: Miami is known for its beautiful beaches, so embrace the coastal atmosphere in your wedding planning. Consider having a beach ceremony or a reception with ocean views. Incorporate tropical elements into your decor, such as lush greenery, vibrant flowers, and seashell accents.
Plan for the Heat: Miami can be hot and humid, especially during the summer months. Make sure your guests are comfortable by providing shade, fans, and refreshing beverages. Consider having an indoor or covered outdoor venue with air conditioning to beat the heat.
Incorporate Latin Flair: Miami has a strong Latin influence, so consider adding some Latin flair to your wedding. Include Latin-inspired music, such as salsa, merengue, or reggaeton, to get your guests on the dance floor. Serve delicious Latin cuisine or incorporate Latin flavors into your menu.
Consider Transportation: Miami can have heavy traffic, so it's important to plan transportation logistics for your wedding day. If your ceremony and reception are in different locations, consider providing transportation for your guests. Renting a shuttle or arranging transportation services can ensure a smooth and stress-free experience for everyone.
Hire Local Vendors: Miami has a vibrant wedding industry, so take advantage of the talented local vendors available. From photographers and florists to caterers and DJs, hiring local professionals who are familiar with Miami weddings can make the planning process easier and ensure a seamless event.
Make It a Weekend Affair: Since Miami is a popular tourist destination, many couples choose to turn their wedding into a weekend celebration. Plan activities and outings for your guests to enjoy, such as beach parties, boat tours, or exploring the vibrant neighborhoods of Miami. This will not only create lasting memories but also give your guests a chance to experience the city.
Stay Hydrated: With the heat and humidity in Miami, it's essential to stay hydrated throughout the wedding day. Provide plenty of water stations and refreshments for your guests, especially if you're having an outdoor ceremony or reception.
Obtain Necessary Permits: If you're planning an outdoor wedding or any event that requires setting up structures or using public spaces, make sure to obtain the necessary permits from the city of Miami. This will ensure that your event is in compliance with local regulations.
Remember, planning a wedding is a personal experience, so tailor these tips to your preferences and make your Miami wedding a reflection of your unique style and love story.