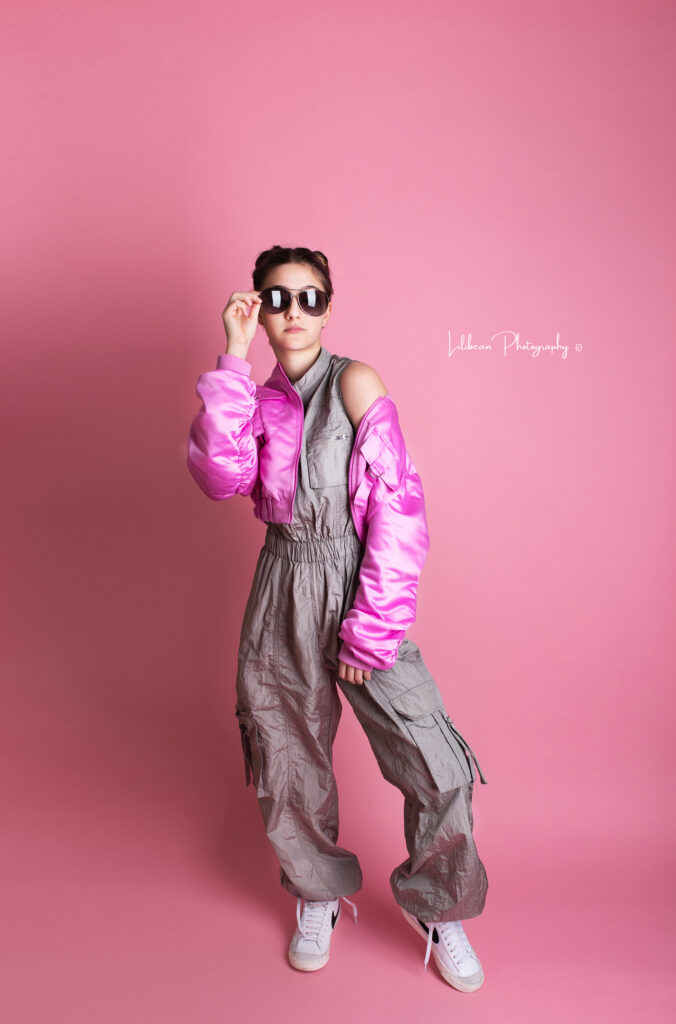 The following advice can help you choose what to wear for your senior pictures:
Choose out clothes that give you a confident and comfortable feeling. Your particular style and personality should be captured in your senior pictures. That will be evident in the images whether you feel happy about what you're wearing.
Think about where the photo shoot will take place. When selecting an outfit, take into consideration the setting's color and style. Wear more earth tones or natural colors, for instance, if the photo session will be in a park.
Layers and textures can be combined. Your outfit's layers and various textures can add depth and intrigue to your images. You can add depth to your ensemble by wearing a sweater over a collared shirt or a scarf with a jacket, for instance.
Do not use logos or busy patterns. Large logos or busy patterns on your clothing might be distracting and detract from you in images. Use simple patterns or solid colors as an alternative.
Think ahead and put your clothes on before. Make sure your outfits fit nicely and go well together by planning them out in advance and trying them on. You'll have less time and anxiety the day of the shoot if you do this.
Keep in mind, your senior portrait is a reflection of you, so pick outfits that show your personal style and make you feel great!