Nevada / Arizona / Utah Summer 2020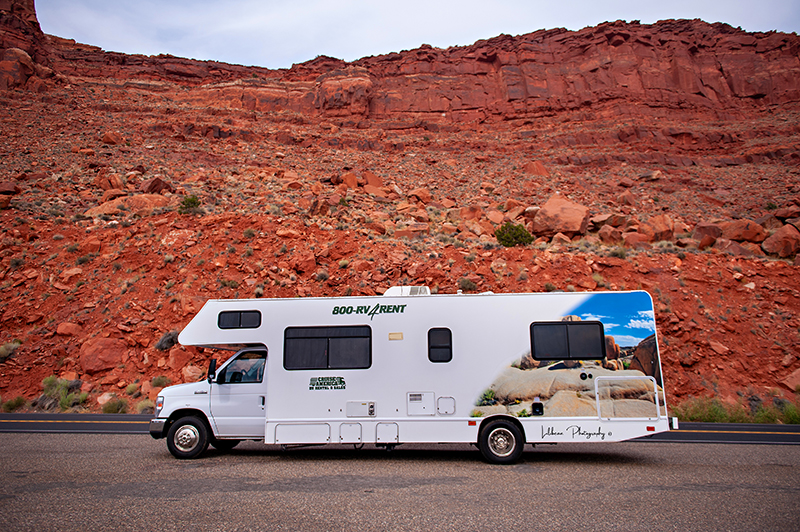 It has been 3ish months since our summer trip and I think it's about time I blog about it!
Let me begin by saying that I started planning this trip in October 2019 so that I could surprise my family with this trip on Christmas Day. I decided on this particular trip because out of all the vacations we have taken, my children always say that our 2015 RV trip was their favorite. Fast forward to the start of covid pandemic when many of our friends told us to cancel or delay the trip BUT I very much wanted to still go, so we went for it. Thankfully, nobody got sick!

Here's what we did….
Day 1. Flew AA from FLL to Vegas early morning and did a little sight seeing that day. We checked out the M&M store & dipped in the New York New York pool for a bit. Later we drooled our way through Hershey's Chocolate World. We stayed at the NYNY because it was one of the few hotels open at that time and we figured it would be nice for the kids to ride the roller coaster…… we never rode the coaster hahahaha! oops!

Day 2. Enjoyed Vegas – We took the local's advice and had breakfast at The Peppermill and then went to the Adventure Dome for some kid fun. Due to the pandemic, we practically had the place to ourselves.  Kids did the rides over and over!
Day 3. Picked up our 30′ RV from Cruise America, shopped for essentials at Walmart and unpacked our suitcases. We then drove to our first destination – KOA in Kingman, Arizona. I picked this Campground because it was on the way to our first big excursion in the Grand Canyon. We got there kind of late so all we did was plug in, have a drink and went to bed.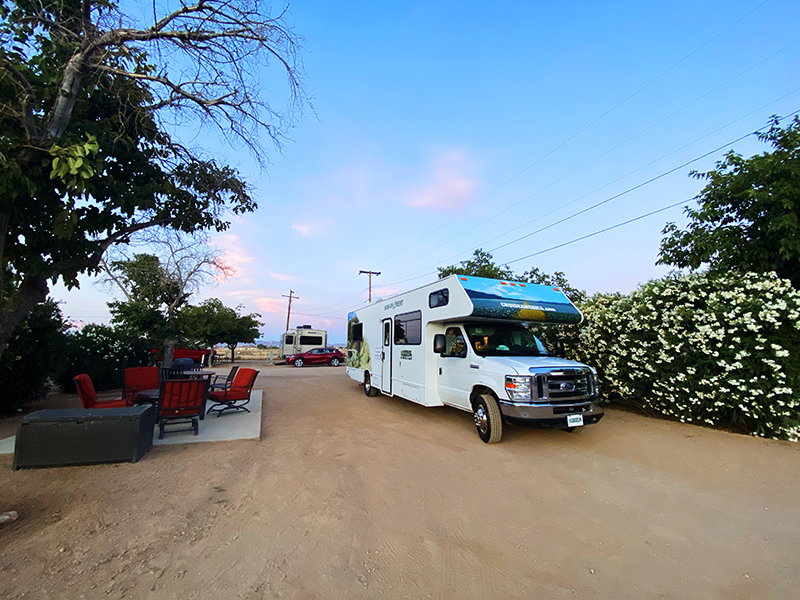 Day 4. Woke up early and drove the RV to Hualapai Lodge in Peach Springs, AZ for our whitewater rafting trip with Grand Canyon West tours. What an amazing, once in a lifetime, kind of adventure!! All day in the 100 degree weather and 30 degree water bouncing around like bobbleheads! The kids passed out hard once we got on the bus that took us to our RV. If you're interested in watching a video clip of this day you can find it HERE.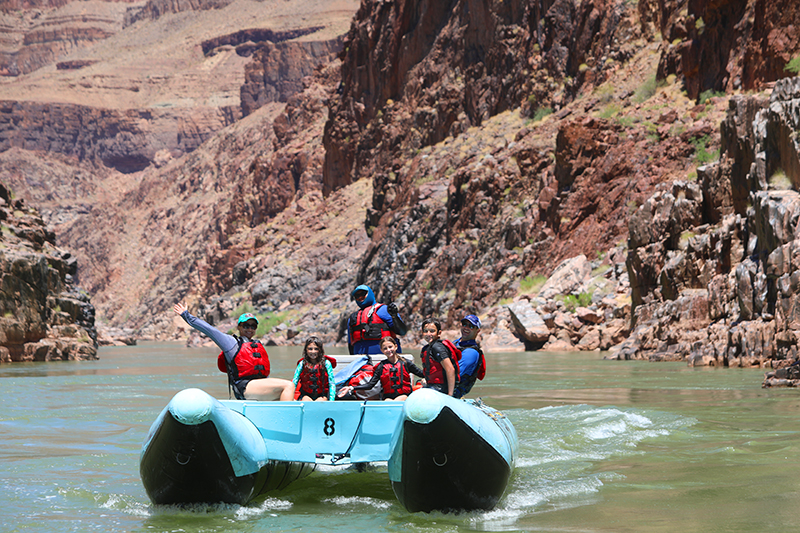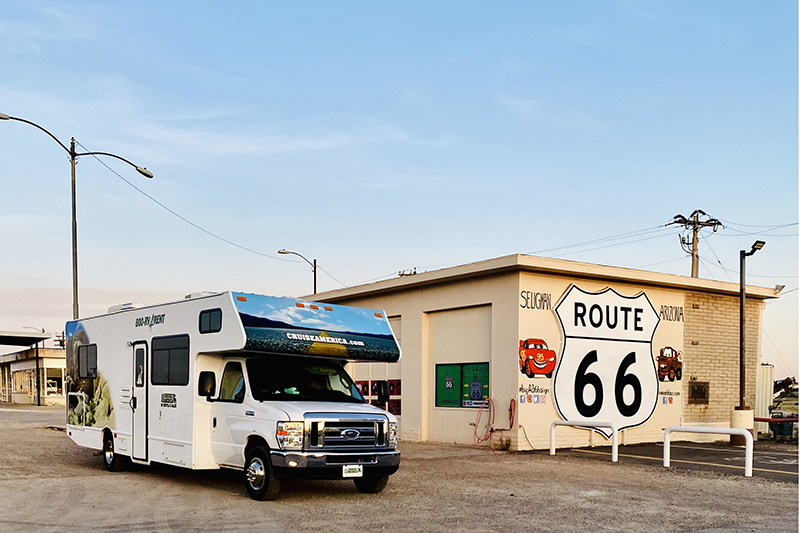 After our very exciting day, we drove to our next destination, Trailer Village RV Park in the Grand Canyon National Park. Got there late so we just plugged in and went to sleep.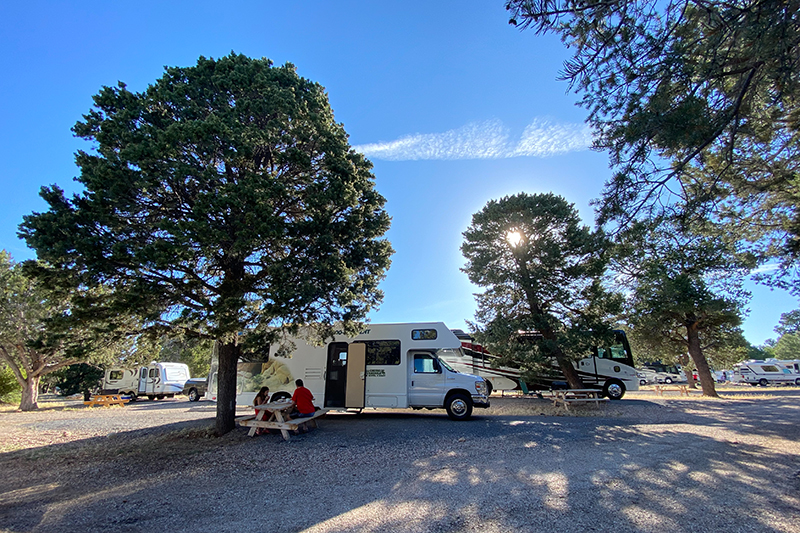 Day 5. We woke up, was greeted by elk, had a nice breakfast and then decided to hike from the RV park to the Grand Canyon Rim. This was the first time it dawned on me that this was the most perfect time to travel! It was NOT packed! We didn't have to fight crowds! It was glorious! We enjoyed the views then hiked back to our RV and took off.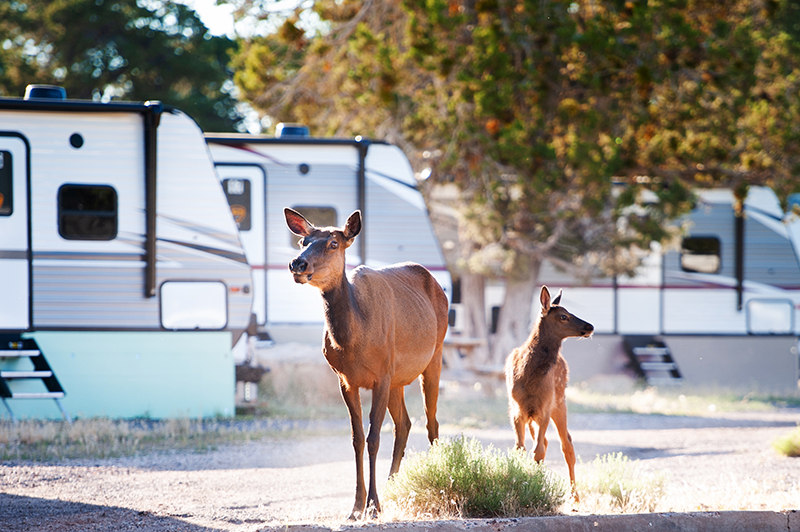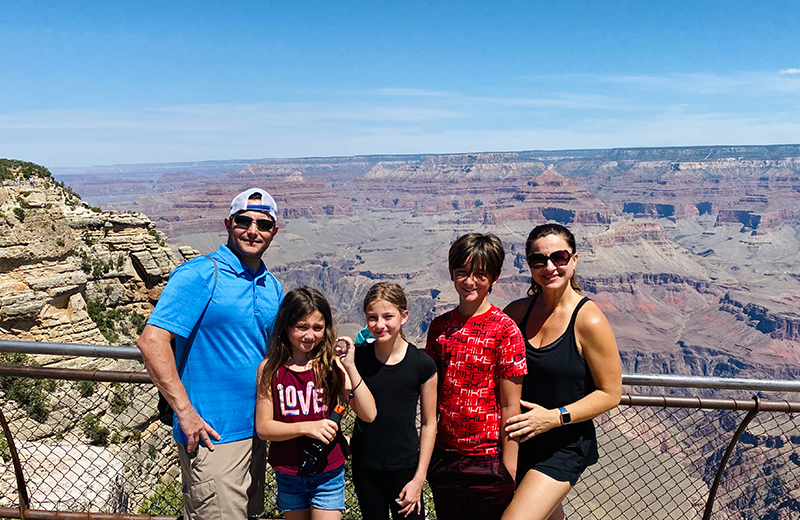 We headed to Lake Powell and stopped at the Horseshoe Bend overlook. This was only a 2 hour "rest" stop. It was a short hike and a magnificent view! Took off from there and drove to our next "home" for 2 nights, Wahweap Campground and RV Park in Lake Powell. Hooked up our RV, grilled dinner and made some s'mores and passed out.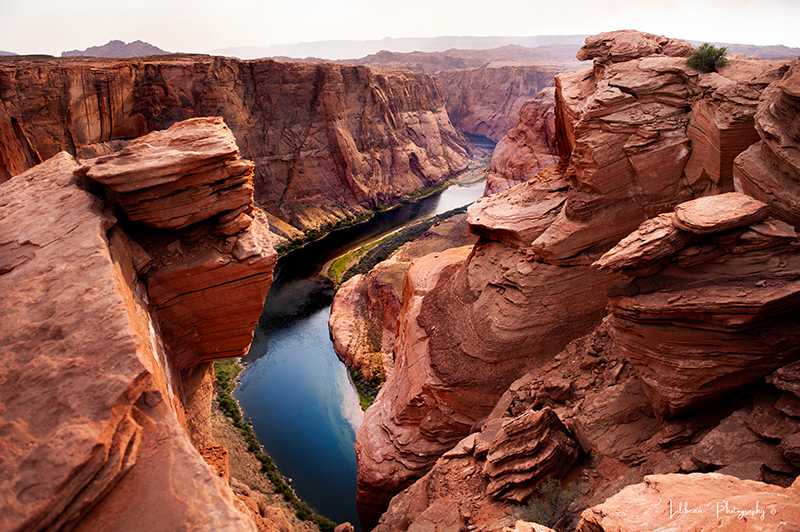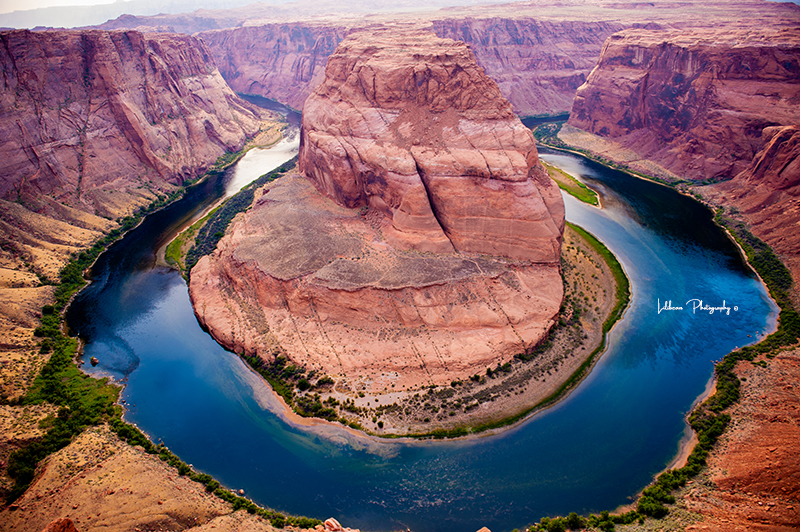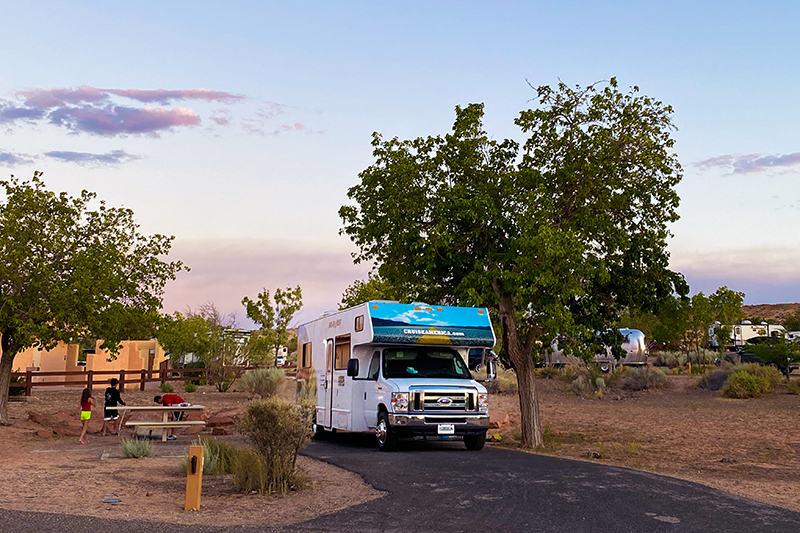 Day 6. We woke up early again and went to pick up our 19′ power boat rental to explore Lake Powell. We spent the entire day on the lake, cliff jumping, swimming and touring Antelope Canyon. AGAIN, glorious time to travel! We drove our boat through the canyon ALONE! Nobody there! The boat rental people told us that normally we would not be able to drive the boat in there due to too many kayakers and paddle boarders. Well, lucky us! Click HERE to see a video of our day on Lake Powell.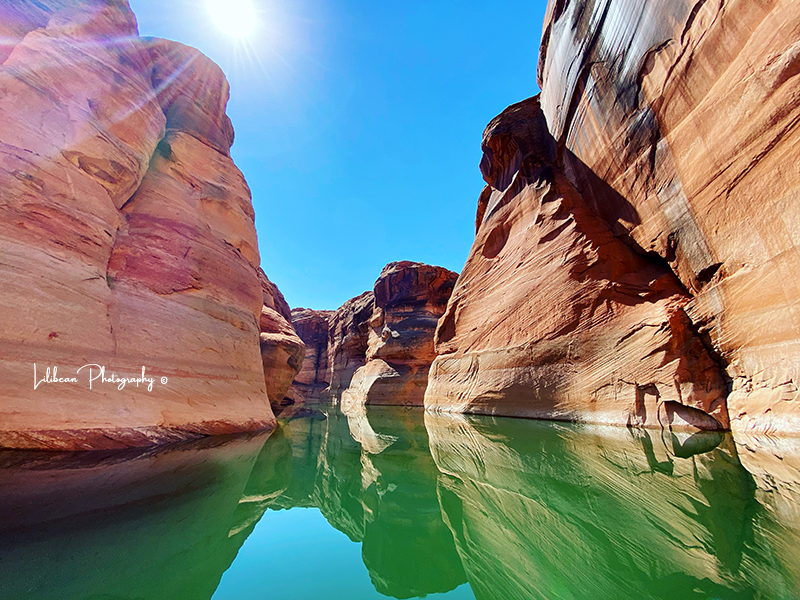 Day 7. Headed to Moab KOA and decided we needed to relax and do nothing this day. Well, almost nothing. I bribed my girls into allowing me to do a mini shoot of them playing on the campgrounds.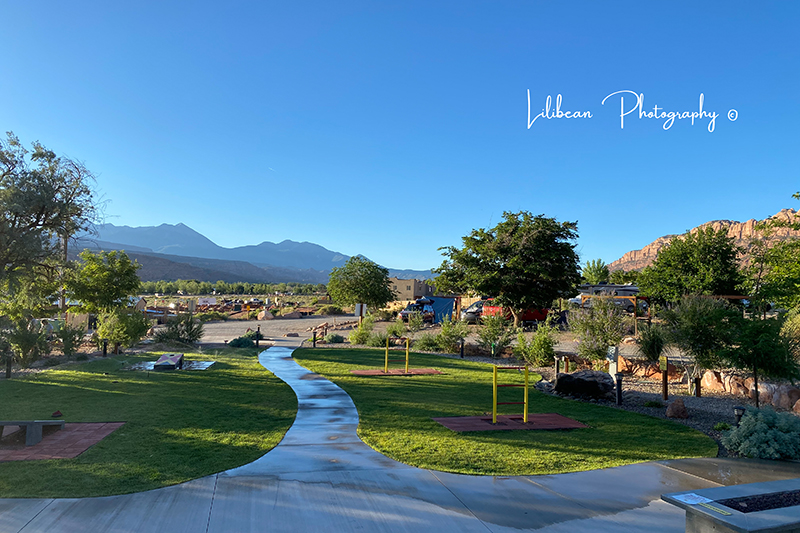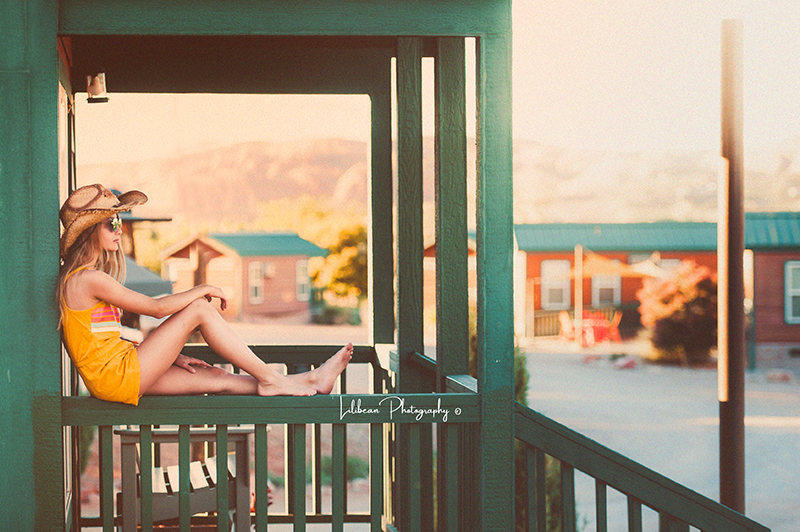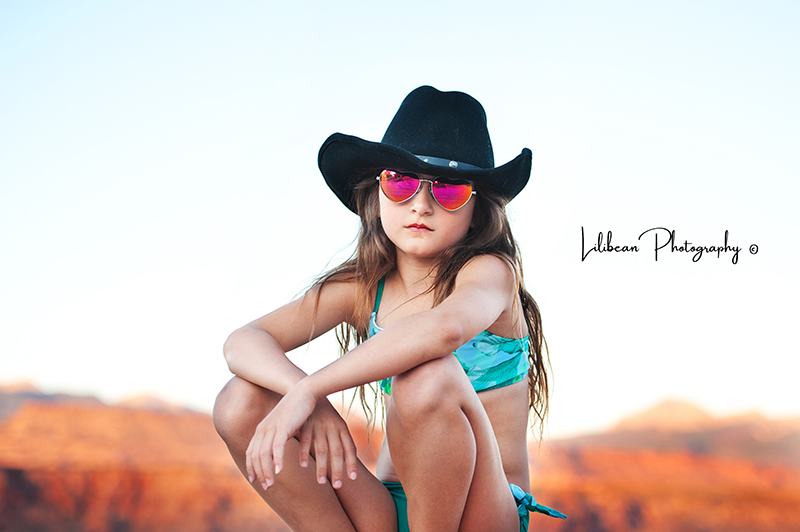 Day 8. Still in Moab and decided to do a Hummer Tour , to experience the petrified sand dunes, that Moab is famous for. You can see a video of our Hummer Tour Experience HERE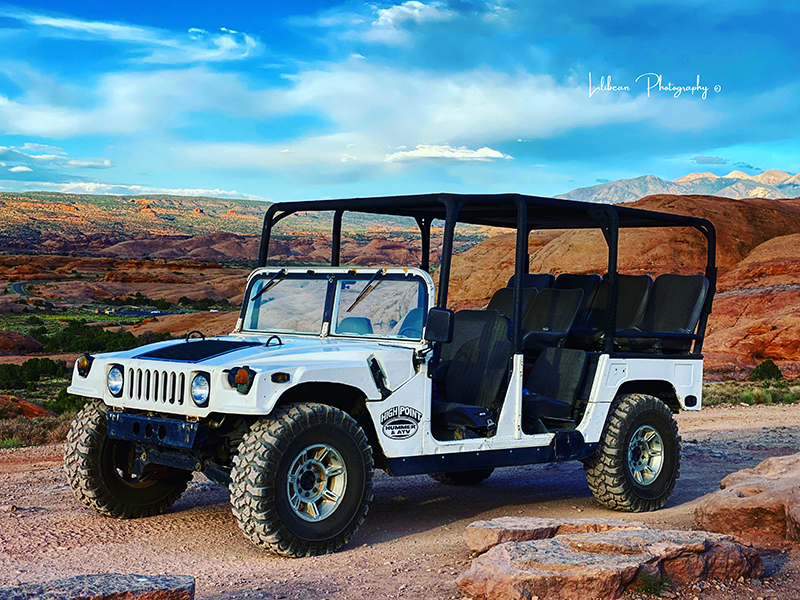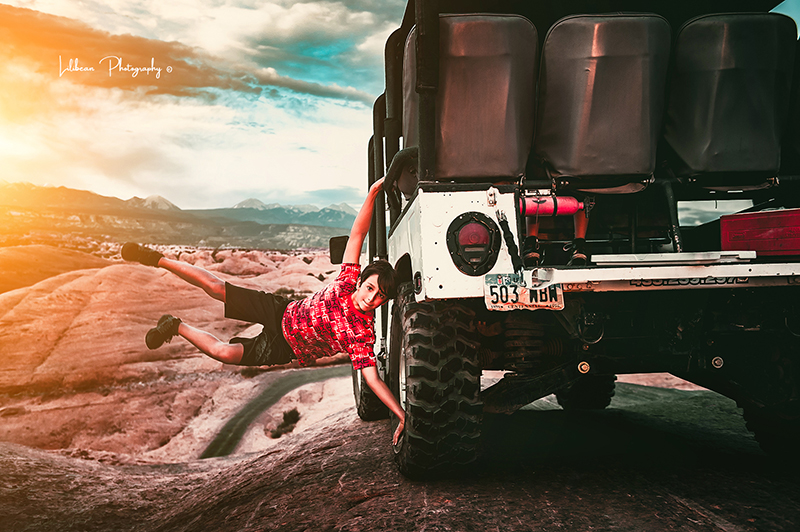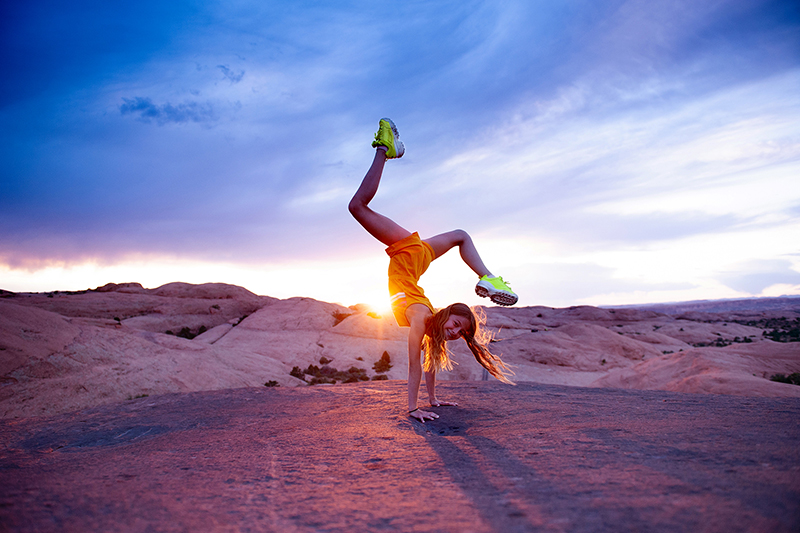 Day 9. Left Moab to head to our next destination which was the Fruita Campground in Capitol Reef National Park. This campground didn't have any hookups so we only stayed one night. It was one of my favorite campsites from the entire trip! We were surrounded by fruit orchards and allowed to pick/eat as much as we wanted! In the morning, campers can walk over to Gifford House to grab fresh baked cinnamon rolls and pies before they run out. They were delicious! The cherry pie was my favorite. Here's a video of this location – click HERE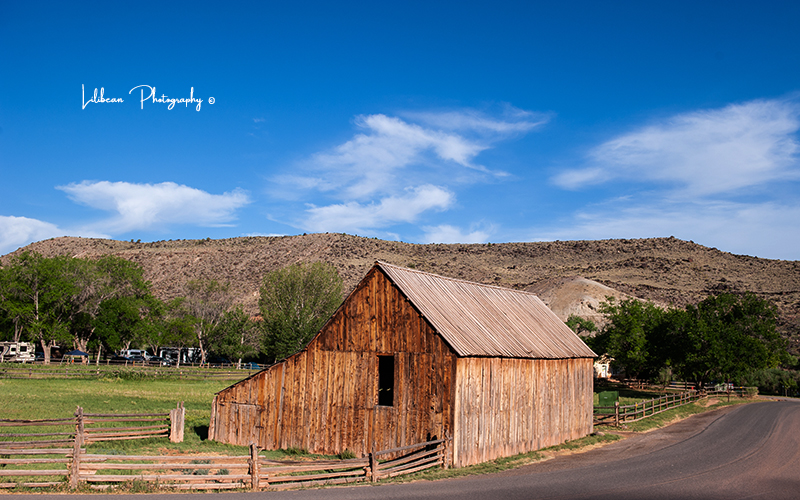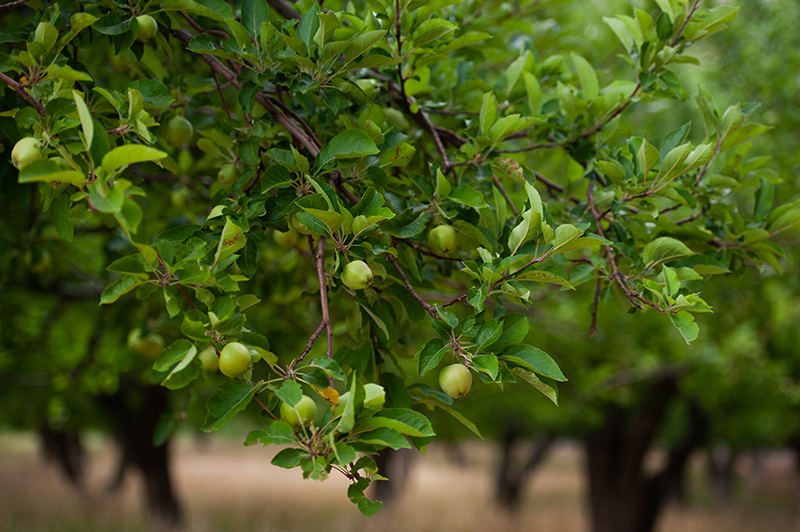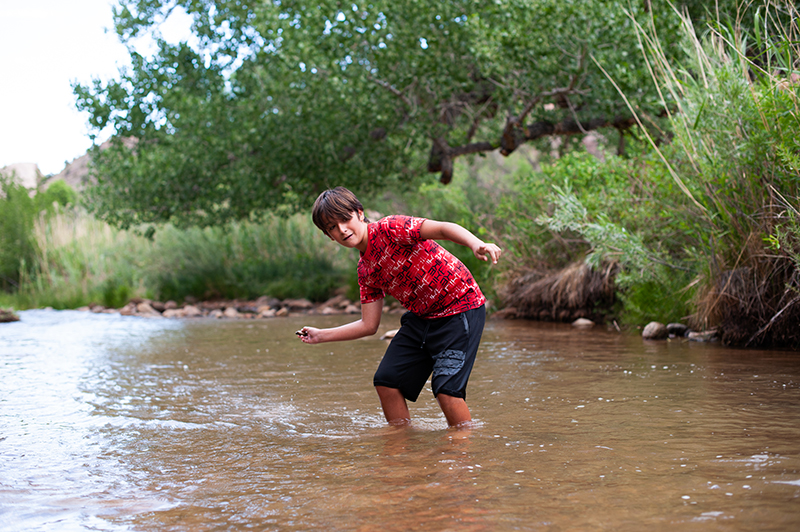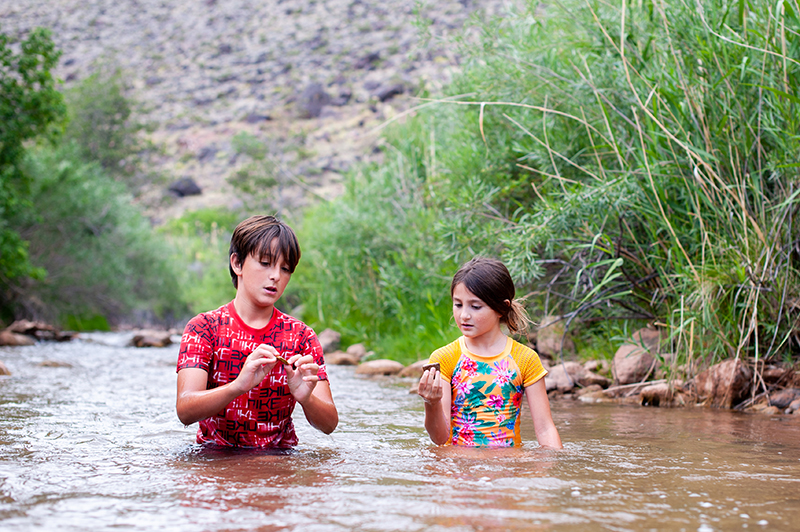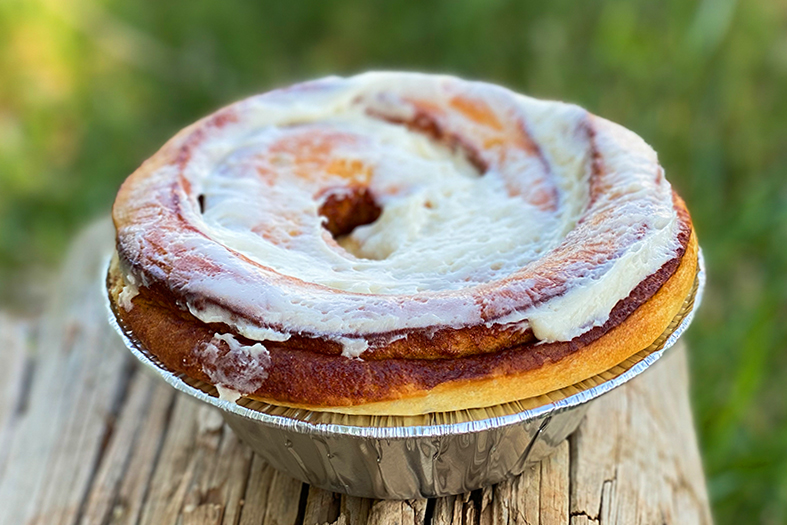 (( On our way to Moab, we made a pit stop to check out Goblin Valley )) Short video HERE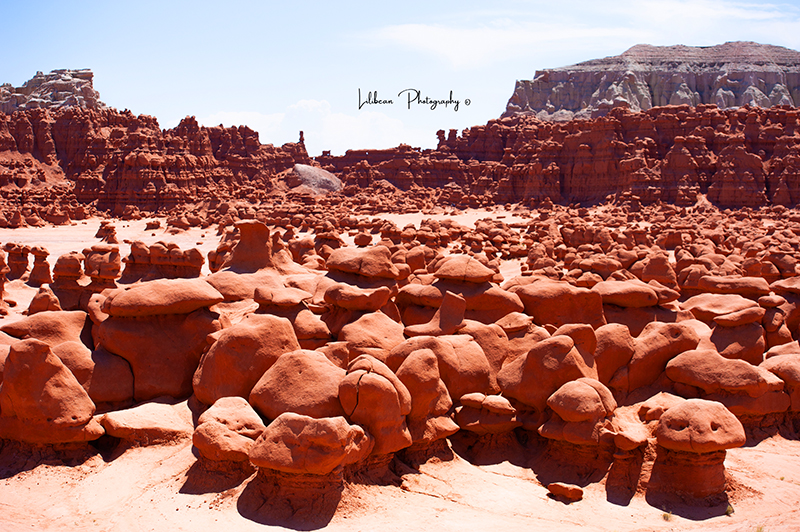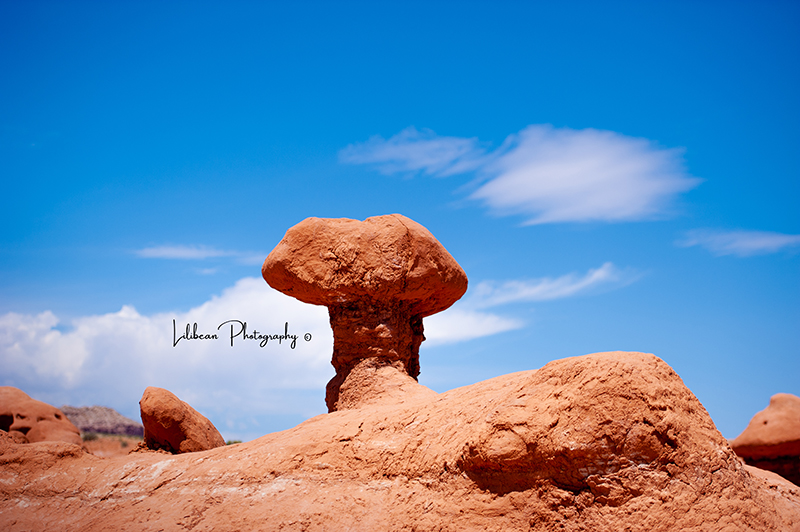 Day 10. Headed to Kanab, UT for our one night stay at the Kanab Corral RV Park. We had a quick (and absolutely delicious) lunch at the Rocking V Cafe and then headed to our 4×4 Peek A Boo slot canyon excursion with Kanab Tour Company. The kids also got to do some sand skiing/boarding on this excursion! Video can be found HERE and one more HERE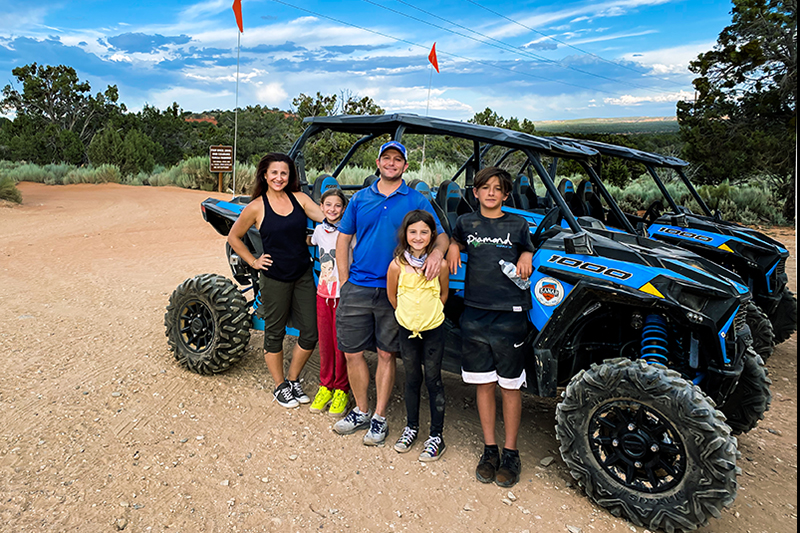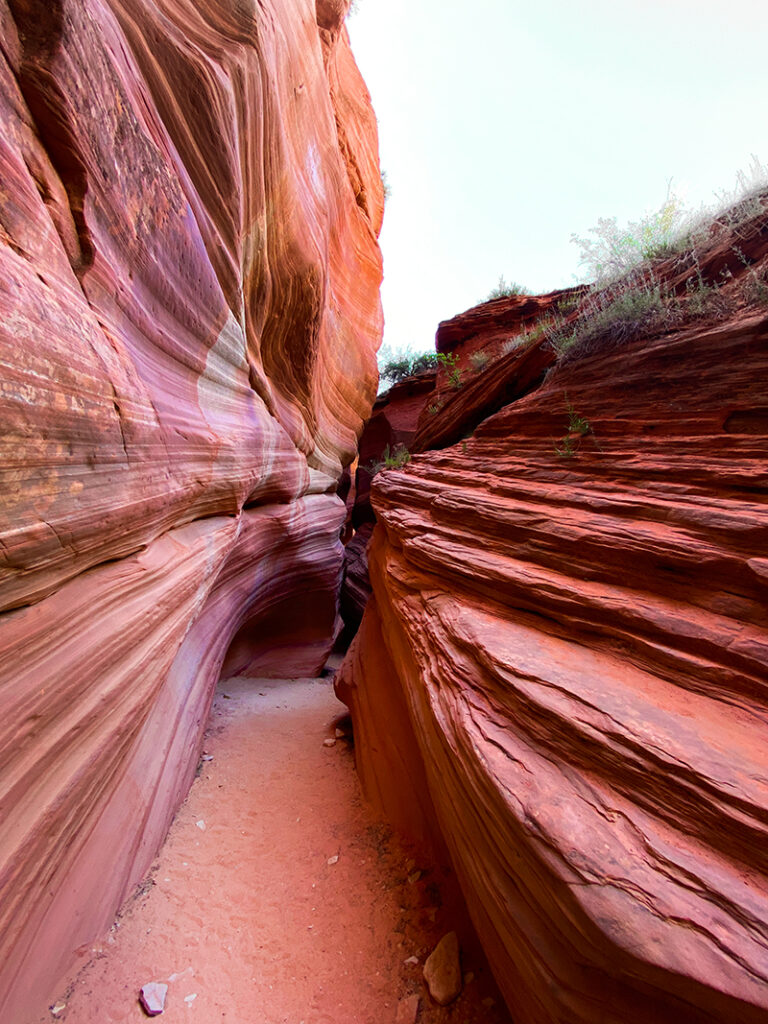 Day 11. Left around 10am to head over to the Zion National Park area. We made a pit stop to check out Zion Mountain Ranch (Video is HERE )and play on their grounds for a few hours. They had a few outdoor games and some chickens that the kids enjoyed playing with. This location has cute cottages to rent but since we had an RV and couldn't park it on their property, we stayed on their RV campsite ( Hi Road Base Camp ) for the night. Just a mile or two down the road. (Honestly this was my least fav camp site but it was just one night, to have plug ins while we slept). Video HERE
While we were checking out the area, we accidentally came across an amazing looking resort! Wish I had known about it when I planned this trip. Here's the info on it….. Zion Ponderosa Ranch Resort. This place looks amazing!
Day 12.On to our next campsite which was the Zion River Resort. Very cool location! My favorite part was the river! The kids played in it for hours on this day.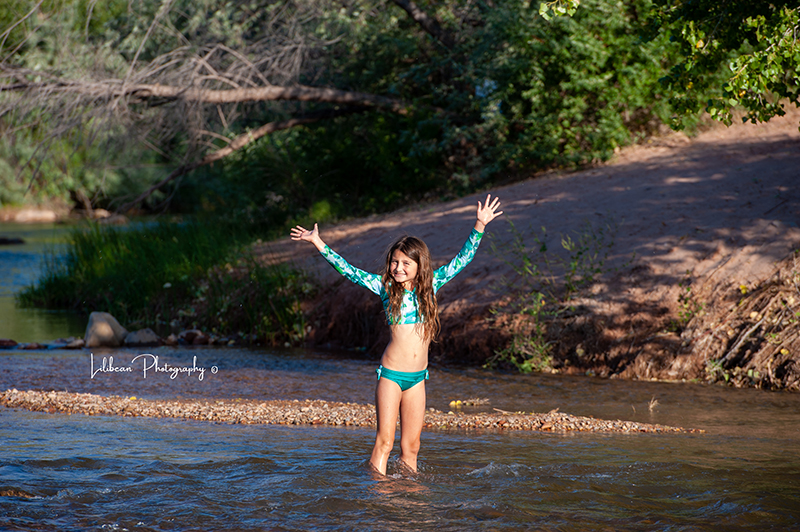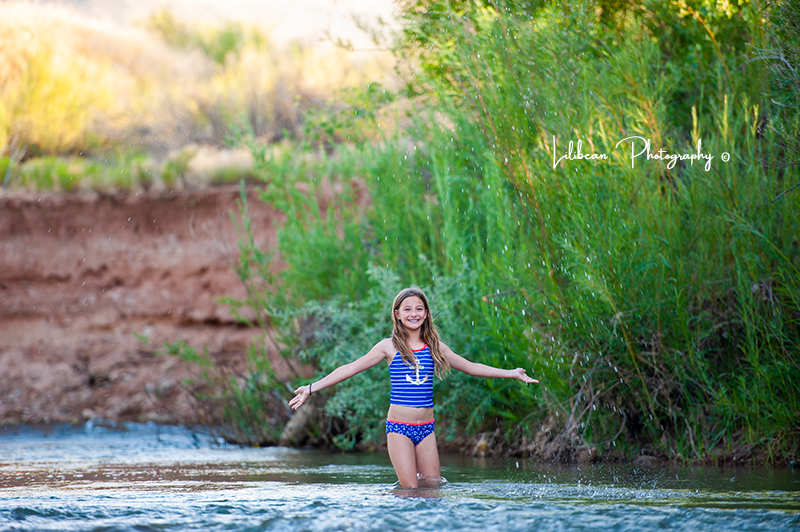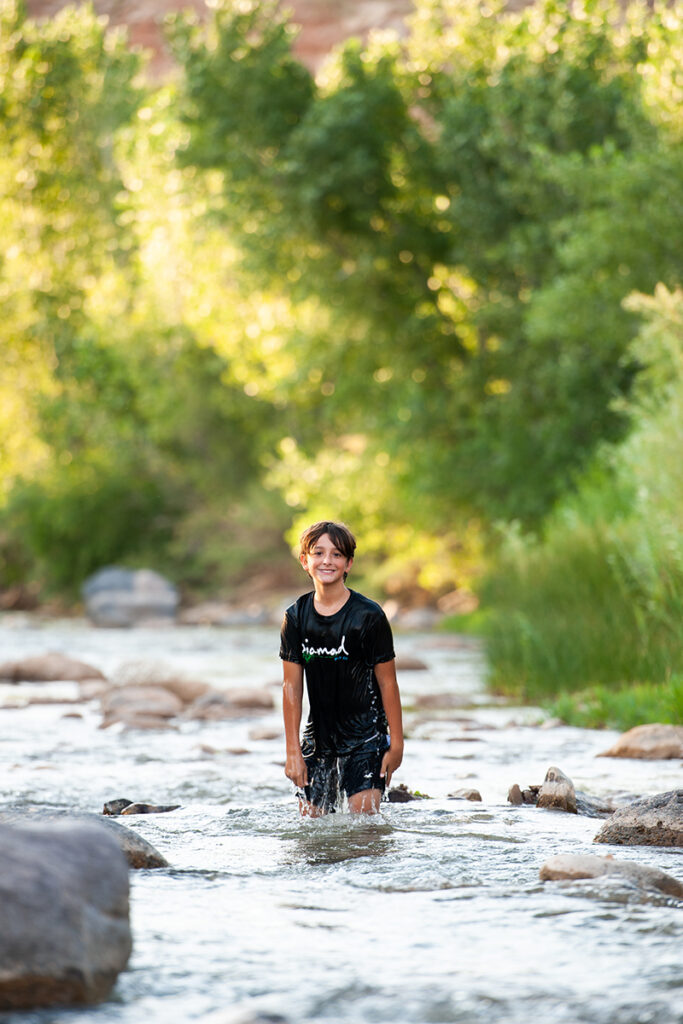 Day 13. We went to explore Zion National Park. We drove the RV over to the Visitor Center and parked it there while we hiked the Par'us Trail. Click HERE for video. We found a nice little river area and the kids swam, jumped and played with the tadpoles. Made it back in time to have a nice bbq dinner and roast some more marshmallows. This was our last night in the RV.
Day 14. Returned the RV and spent 2 more nights in Vegas. First night at Paris and 2nd night at Mandalay Bay.
Day 16. Back to Miami
Hope this helps with your next trip plan! I am ready to start researching and planning our next one! RV travel is so much fun!