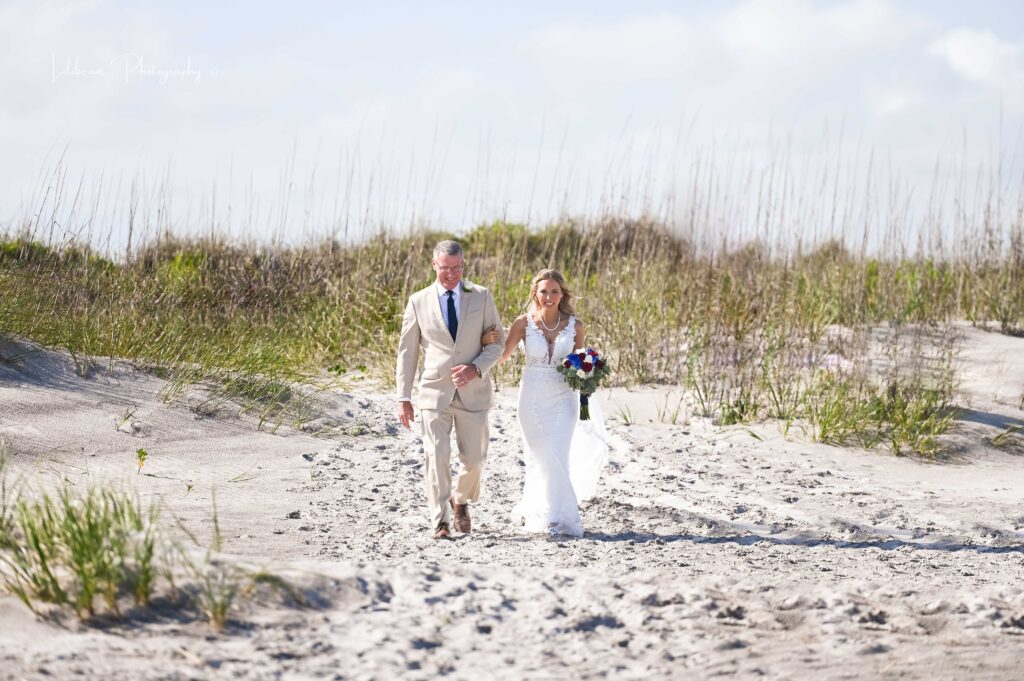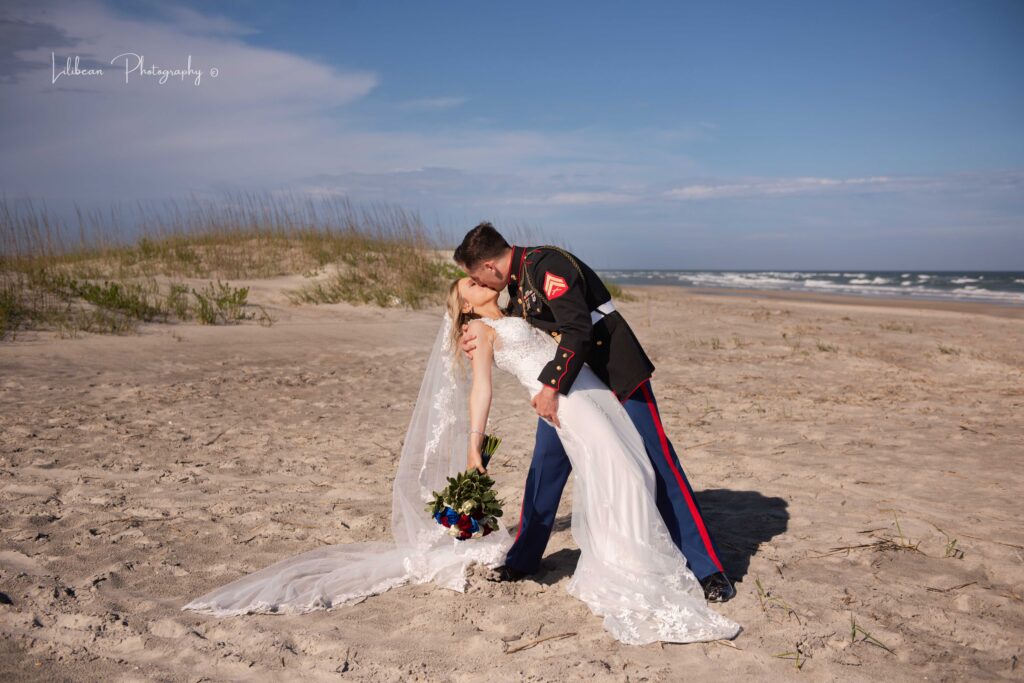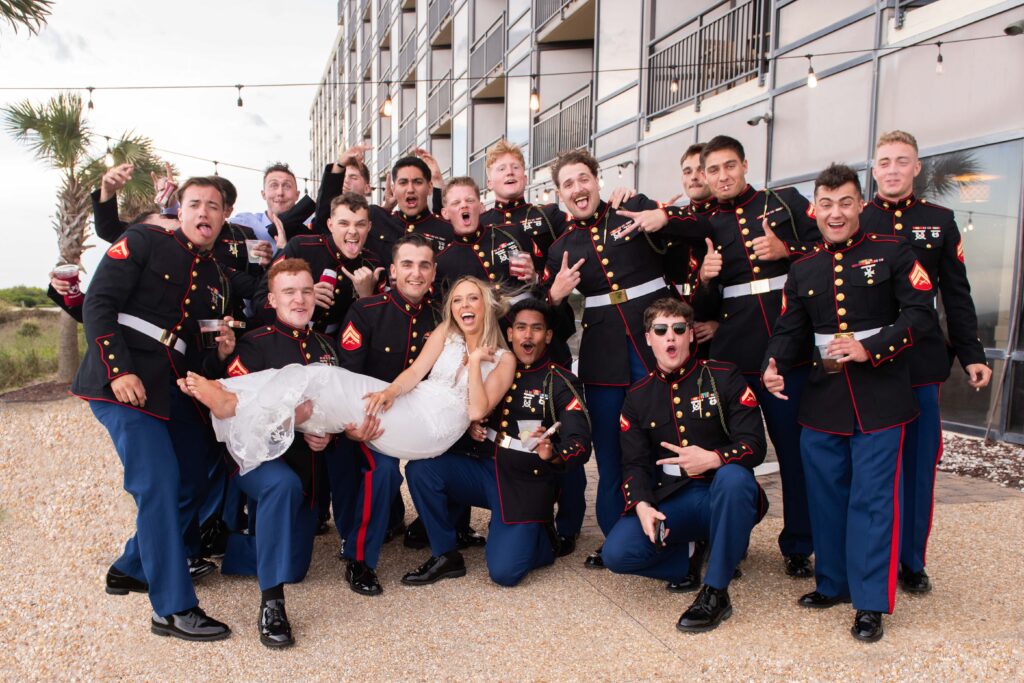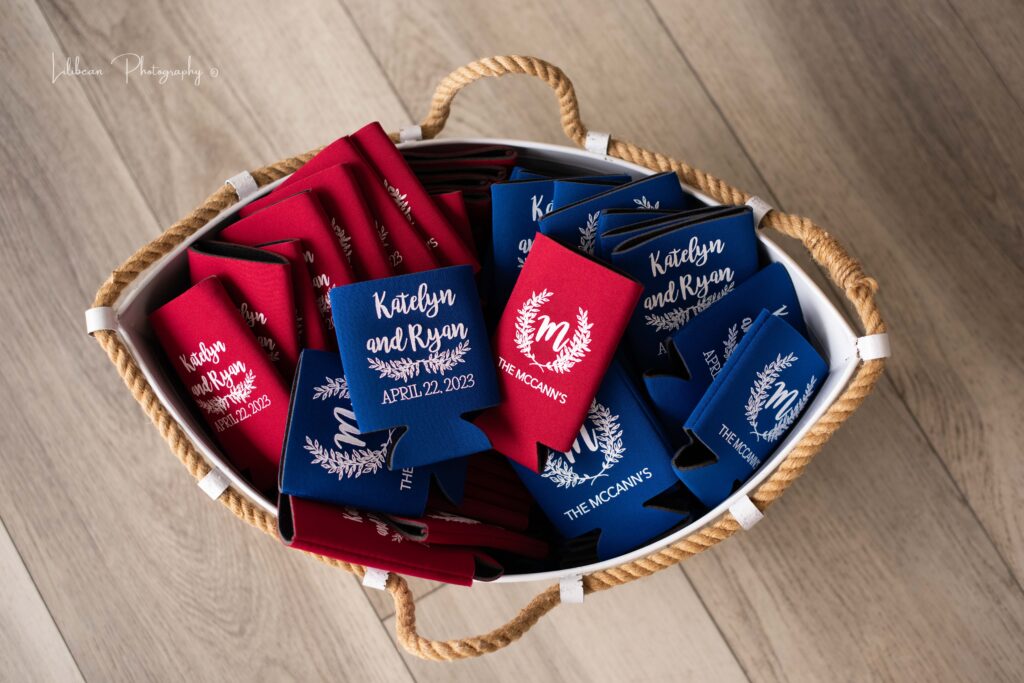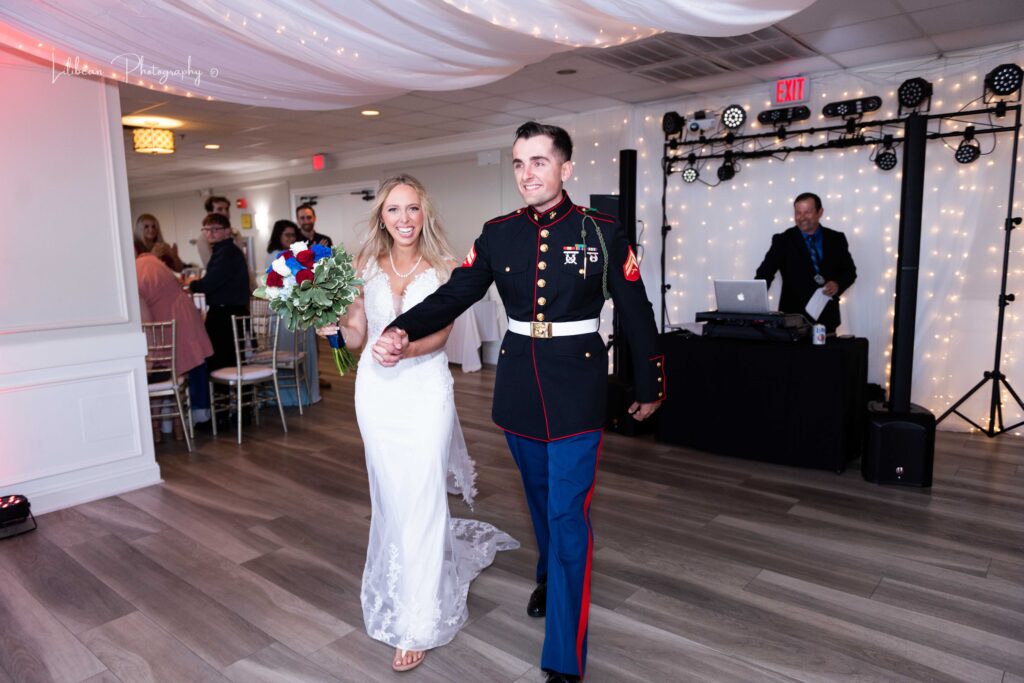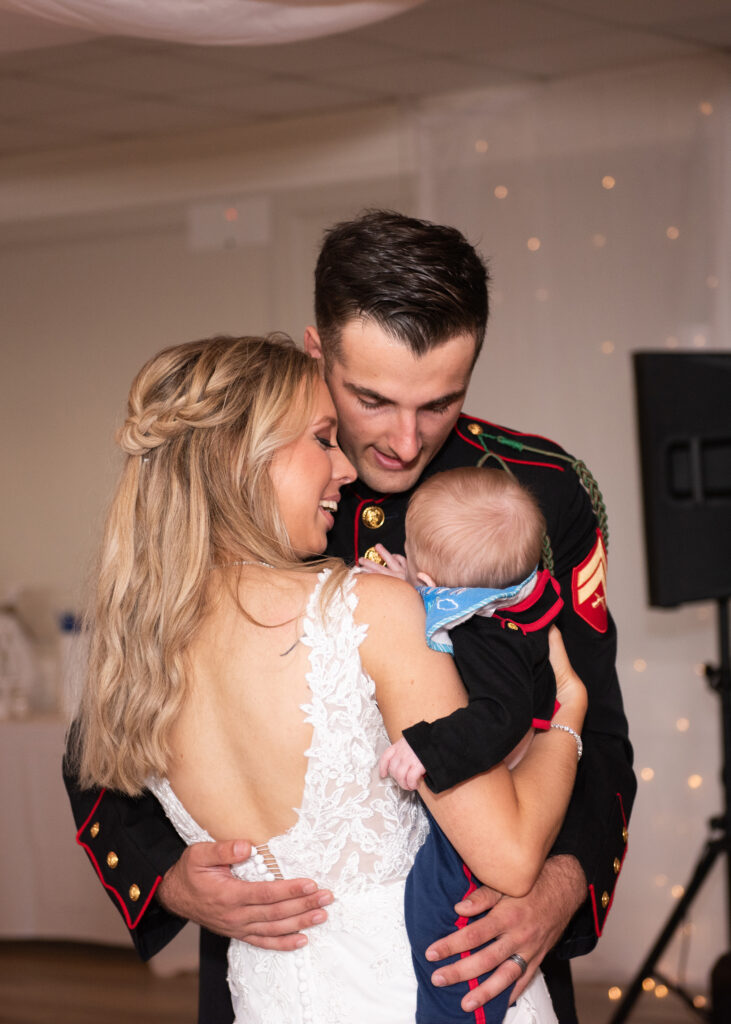 So much fun with these lovebirds! Congratulations R & K !
A marine wedding can be a beautiful and unique celebration that honors the traditions and values of the Marine Corps. Here are some ideas to consider when planning a Marine wedding:
Choose a meaningful location: Consider having the ceremony at a Marine base chapel or other location that is significant to the Marine Corps.
Incorporate Marine Corps traditions: Some Marine Corps traditions to consider including are the sword arch, the Marine Corps Hymn, the exchange of swords, and the presentation of the flag.
Wear dress blues: The bride and groom can choose to wear the Marine Corps dress blues uniform, which is a formal and elegant option for a military wedding.
Include military colors and emblems: Use Marine Corps colors, such as scarlet and gold, in your wedding decor, and incorporate the Marine Corps emblem into your wedding invitations, cake topper, and other details.
Have a Marine Corps-inspired cake: Consider having a cake decorated with Marine Corps emblems or symbols, such as the Eagle, Globe, and Anchor or the dress blues uniform.
Honor fallen comrades: Take a moment during the ceremony to honor those who have fallen in service to our country.
Celebrate with a Marine Corps ball: Consider hosting a Marine Corps ball as part of your wedding celebration, complete with formal attire, toasts, and dancing.
Remember, a Marine wedding is a celebration of the love between two people and the commitment they are making to each other. By incorporating Marine Corps traditions and values, you can create a meaningful and memorable wedding that honors both your love and your service to our country.